Excellent Wire Rack Decking Features
Complex Steel's EZ Wire Rack Decking dramatically improves the security and effectiveness of pallet rack installations, both new and old. The high-strength steel construction provides an excellent surface for varying-size loads. It's simple to install, requires minimal maintenance, and is far more durable than wood. Learn more about our superb wire rack decking features.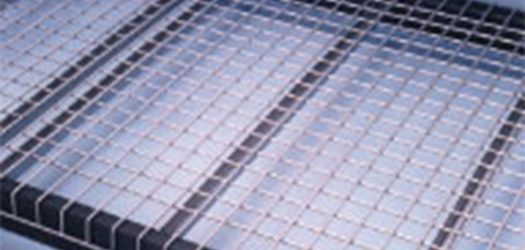 Open Mesh Design's Unique Features:
• Unrestricted visibility, which is especially useful for locating loads on upper and lower levels.
• Prevents dust and small debris from accumulating on shelves.
• Unrestricted heating and cooling.
• Unrestricted light, providing a brighter and safer storage area.
• Very economical.
• Allows fire equipment to function more efficiently. Insurance costs may be substantially reduced.
Reach Out To Us
Complex Steel's wire decking is available in standard and custom layouts and styles. Trust us to provide you with a very quick turnaround on quoting. Contact us to request an estimate.